PC management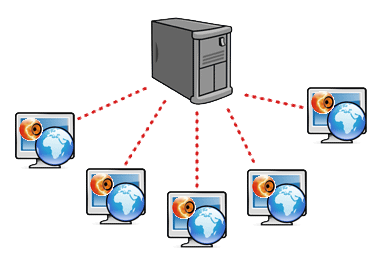 "The freedom to configure the computers from anywhere!"
Set the energy strategies remotely with KAR Energy Software PREMIUM on all your PCs simply from the software KAR Server.
KAR Server in 10 points:
Set your energy strategies remotely.
No network trouble.
Calendar management.
Connect to Microsoft Active Directory or LDAP.
Display real time savings.
1000 PCs configured in 1 click.
Export to Office format.
Selection of connection ports.
IP group management and name set automatically.
Login locally or via Internet.
---
---
How does it work?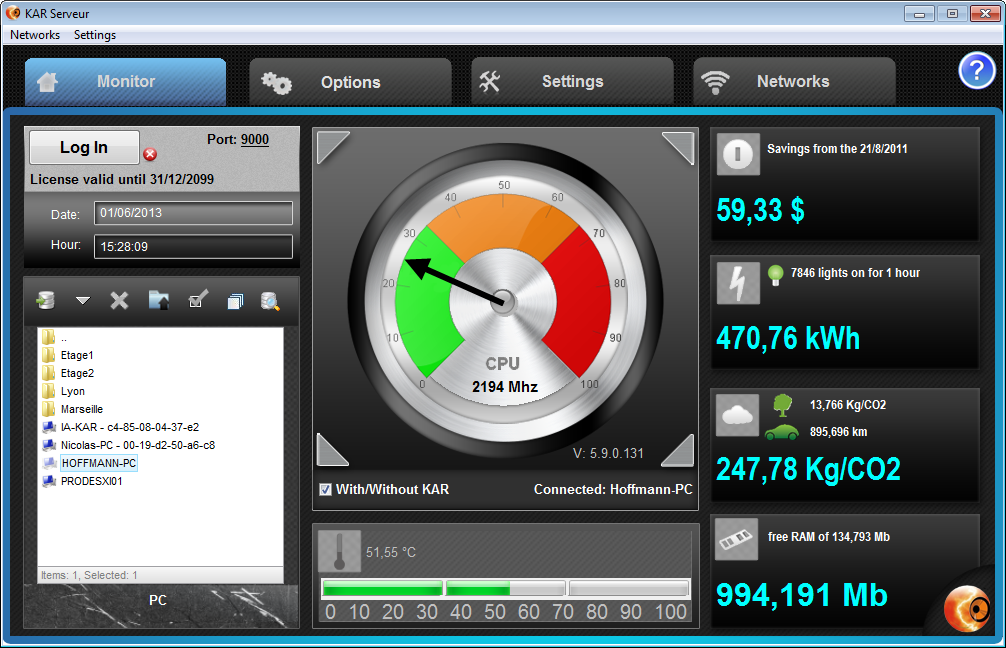 KAR Server is used to configure the standby options of KAR Energy Software PREMIUM:
PC standby
Screen standby
Screen intensity
Automatic standby
Wake Up!
---
---
1000 computers configured in a single click!
It also allows to transfer the backup files containing all the settings for each PC so that KAR Energy Software PREMIUM automatically loads upon receiving the files.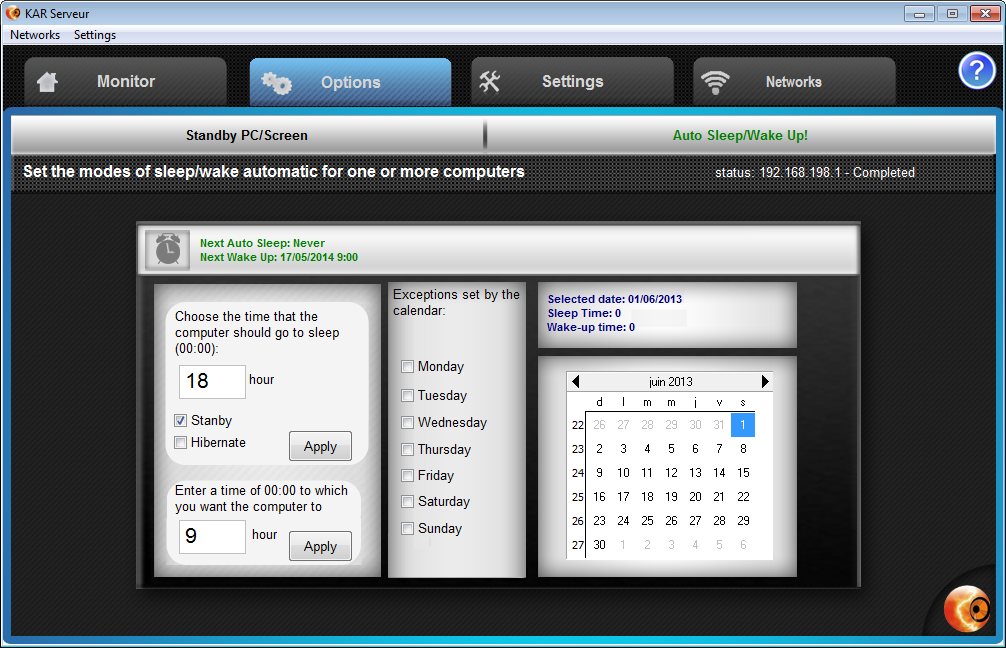 ---
---
Custom calendar
The calendar is used to set the automatic sleep and the Wake Up! at a specific time. It also serves to indicate the exceptions (holidays) where the computer doesn't have to wake up.
---
---
A real-time display and a precise comparison between two points.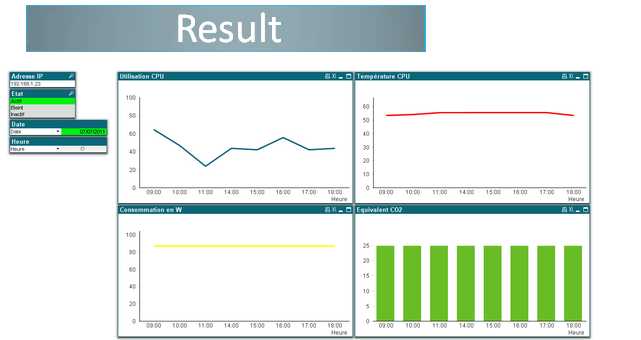 ---