Reduce power consumption while increasing its capabilities!
KAR Energy Software in 10 points:
48% consumption reduction.
Increases battery life.
Extends the life of equipment.
Best Power Plan.
No Internet connection needed.
Accelerates the performance of your computer (x 5).
Customize actual consumption of RAM and processor speed.
Reduces the startup time of your PC (x 4).
Lowers the temperature of your processor (- 10° C).
Switch on the PC thanks to "Wake On Timer"and "Wake On LAN".
Current PC rejects:
0 g of CO2
One computer per year rejects 250Kg of CO2.
---
---
A fully automated software!
KAR Energy Software is the software which drastically reduces the power consumption of your computer or server until 48% in 4 different ways: 
By reducing the consumption of RAM
CPU cooling (electronic)
By managing the power of the processor (has nothing to do with the CPU cooling)
By putting the computer into standby (still putting the PC to sleep when a program prevents it) with auto-standby and Wake Up!
What are your annual earnings?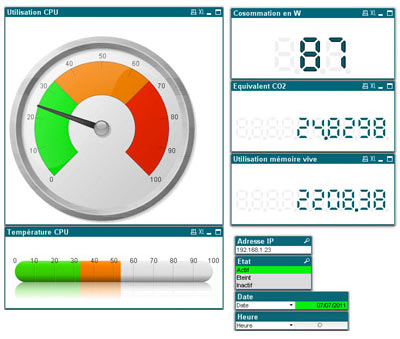 ---