Consumption analyse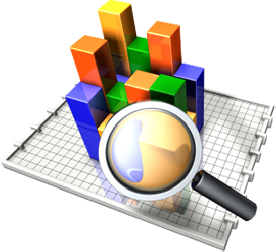 Easy and powerful!
Analyze and evaluates the energy consumption of your computers.
KAR Audit in 10 points:
Energy cost analyse of your computers.
Determine the duration of the audit.
Setting several types of use (min, normal, max).
Before/after comparisons.
Graphic consumption display.
Grouped or single choice.
Detailed report including analysis of the PC (RAM, CPU, Wh).
Consumption reduction result.
Saving and printing data.
Export to Office format.
---
---
How does it work?
Principle :
Based on approximately 5 to 10 computers, we first make an analysis on one or two working days, then perform the same steps with our KAR Energy Software PREMIUM solution installed and set to the same environment.
The audit concludes with a power consumption highlighting the following indicators before and after implementation of our solution KAR Energy Software PREMIUM:
Wattage of each computer and all the computers in the period
Utilisation rate of the CPU of each machine
Rate of memory usage of each machine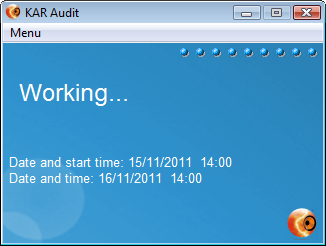 KAR Audit is a small application recording and showing indicators of the power consumption of the typical working environment of your company (PCs, laptops, servers...).
---
---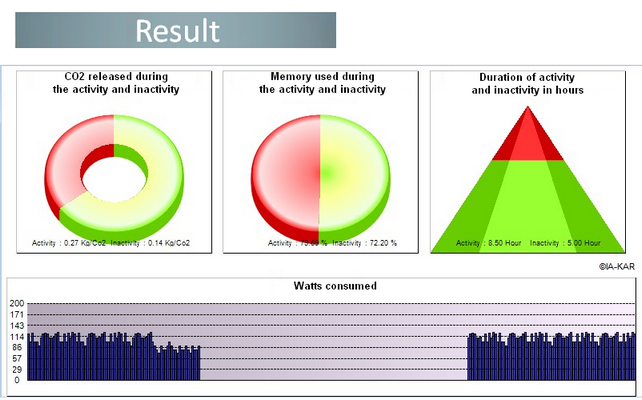 A full analyse
Based on collected consumptions datas in the previous steps (with and without KAR Energy Software PREMIUM), we will develop a report on the reduction of power consumption recorded, on different machines (PCs and laptops) and established practice (use small, normal, thrust).
---